Newconcept Industries Ltd.
Full Machine Shop Services, Bearing & Mechanical P.T. Specialists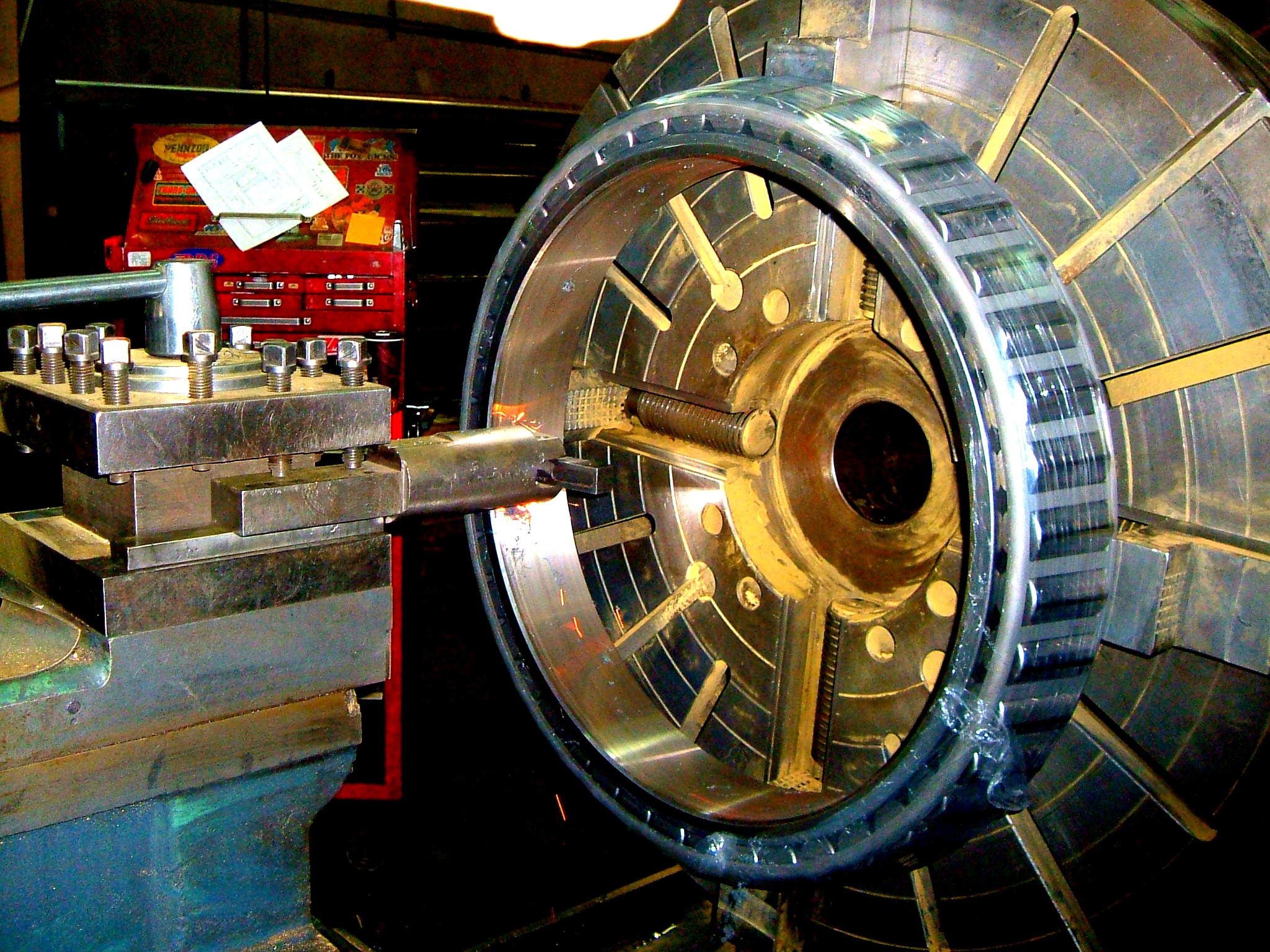 18 inch Bore, Tapered Cone
About Us
Newconcept Industries Ltd. is a full service machine shop located in Richmond, British Columbia for 35 years. We service many sectors of Industry including Food and Beverage, Aggregate, Waste Water Treatment, Pulp and Paper, Transportation, Printing, HVAC and more.
We work with many types of materials and produce quality parts,new and/or repaired on a daily basis. We also offer certified welding, fabrication, and on site assembly.
We have added over 100 years of Bearing and Mechanical Power Transmission product knowledge & expertise, allowing our customers to enjoy a true "one-stop shop".
Why Call Newconcept F.I.R.S.T.
(F)riendly:

A vendor that you "want" to do business with rather than a vendor you "have" to do business with. Hang up the phone feeling comfortable about your order instead of wondering when and/or if it will ever show up at your facility.

(I)ntegrity:

A vendor that handles your orders with the utmost professionalism and stands behind the promises made at the time of order , No Exceptions!!

(R)eliability:

A vendor that actually stands behind getting your orders to you "on time and error free" combined with the quality you deserve.

(S)olutions:

A vendor that offers over 100 years of experience, product knowledge and procurement capabilities. When others give you a "no stock" answer along with a lengthy delivery, we have just begun to manufacture or find your part, keeping you abreast of our every step we take to produce your product quickly and efficiently.

(T)eamwork:

A vendor that "teams" up with their customers assisting in creating a mutual, profitable relationship for both parties concerned.


Exceptional Service...No Exceptions!!!