Newconcept Industries Ltd.
Customer Appreciation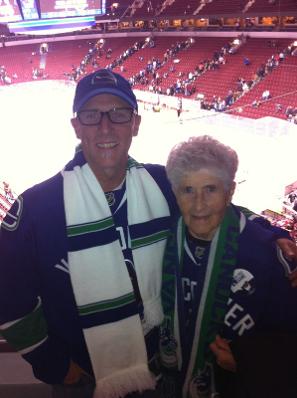 October 08, 2013 - (3-2 Win) Vancouver Canucks Vs. New Jersey Devils
Ken Francis with Mother Kay Francis
Celebrating Kay's 92nd Birthday by going to her first ever Vancouver Canucks game.
Kay we hope Fin was gentle with you!
We are happy to see you both had a wonderful time.
Thank you for sharing your pictures with us :)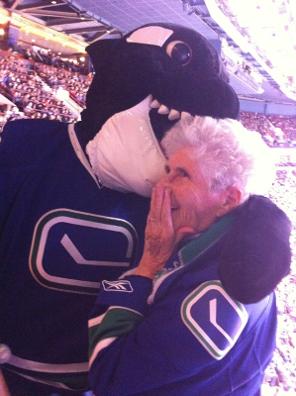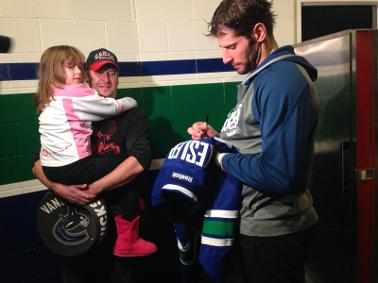 December 06, 2013. - (3-2 Win) Vancouver Canucks Vs. Phoenix Coyotes
Dallas McKave with daughter Summer meeting Ryan Kesler
"Thanks for the tickets. Now comes the fun part. Because of your tickets and the random draw on seats, my 7 year old daughter, Summer, won an autographed game worn jersey by one of the Canucks. Check out the pictures attached. An unforgettable evening that Summer still thinks Dad had something to do with it. Thanks again."
We are so happy to see that you two enjoyed your night together.
Thank you for sharing these wonderful pictures with us :)